General Information About Mediation
What is Mediation?
Mediation is a voluntary and confidential process. A neutral third party (the mediator) uses a process to assist two or more participants in resolve a dispute. Having an unbiased position and no decision-making authority, the mediator helps the parties reach an agreement and, hopefully, repair their relationship.
Key Characteristics of Mediation:
Voluntary. Mediation is a voluntary process. Anyone can leave mediation at any time for any reason.
Confidential which encourages parties to speak freely without being concerned that it will be held against them later.
Private and typically occurs at a mediator's office rather than at a public court arena.
Neutral and the mediator must avoid being biased in favor of one party or the other.
Fully Informed with all relevant information should be made available to all participants. If certain information is unknown, the mediator works with the participants to determine how to obtain the information.
Common Objections to Meditations
Will I get a bad deal in mediation?

The only bad deal in mediation is the bad deal a disputing party accepts. Disputing parties are not required to reach agreement in mediation and the mediator will not make a decision for the parties.

Is mediation expensive?

Mediation tends to cost far less than the litigation or arbitration. In fact, many mediations are finished for less than the cost of one attorney's retainer fee. Mediation fees are typically split between the parties.

Do we really need mediation? Can't we do this on our own?

You may not need mediation. However, most parties will benefit by the expertise and guidance of having trained professional assist with their case. Further, working with a mediator helps insure that parties don't overlook anything or prepare their documents correctly.

I don't want to do mediation because the mediator can't give legal advice?

Mediators cannot give legal advice, but can talk to parties about the general rules and a realistic range of possible outcomes. Parties feeling the need for legal advice are welcome to consult with or hire an attorney. Additionally, attorneys can be present in mediation.

The other party selected the mediator; how do I know this mediator will be neutral?

Mediation is premised on neutrality. The mediator is required to disclose whether there is any reason why he or she knows the other party or could not be neutral for any other reason. Any disputing party concerned about the mediator's neutrality should address it with the mediator and, if necessary, feel free to select a new mediator.
Considerations for Choosing a Mediator
A legal dispute can be very stressful. Thus, it is important that the mediator not only be compatible for all parties but also effective in resolving the dispute. The following is a list of considerations in choosing a mediator:
Compatibility.

It's important that the parties feel comfortable with the mediator. Thus, it's important for the parties to feel comfortable discussing important personal issues with the mediator. If you interview two mediators and both are equally qualified, select the one with which you are most comfortable.

Level of Experience.

A mediator's experience may reflect many "levels" of expertise. Ask such questions as: How many cases has the mediator successfully mediated? Has the mediator taken trainings or received certifications? How recently? Does the mediator participate in the local mediation community? To what degree does the mediator keep up on developments in the law and trends in mediation? Does the mediator have other experience that involved forms of mediation (Consulting? Coaching?)?

Subject Matter Expertise.

Does the mediator have expertise or experience relevant to the dispute "subject matter"? For example, if you need to mediate a real estate dispute would you rather use a mediator with real estate experience or divorce experience? How important is it that the mediator had relevant experience before his or her career as mediator? In many instances, mediators offer services as general practice mediators and focus more on the communication aspect of mediation and less on the subject matter aspect.

Style & Process of Mediation.

Mediation style is an important consideration and should not be overlooked when screening a potential mediator. Ask the prospective mediator what style (or styles) of mediation he or she practices. For example, the 7-Step All CleaRR Mediation Process℠ is is easy to understand and "flows" in a logical sequence as such:

All disputing parties voluntarily agree to
Convene with a certified mediator to
Listen to each parties position and
Evaluate potential options to define an
Agreement to
Resolve their dispute and
Repair their relationship!

The ultimate goal is to Resolve the dispute and Repair the relationship!

Other Considerations.

Other considerations in choosing a mediator may include the reputation of the mediator, how much they charge, their availability, certifications & professional references, etc.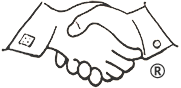 "Turning Disputes & Opportunities Into Handshakes!"SM
2019 © Chuck Boles, M.A. — Court Certified Mediator
Headquartered in Harrisonburg, Virginia – Shenandoah Valley
MediatorChuck.com • (703) 850-7400 • Chuck@MediatorChuck.com